Podcast: Play in new window | Download
Subscribe: RSS
Podcast Summary:
Jeremy and I had a great time with this interview. He has a great combination of wit, warmth, smarts, and transparency. I learned a lot from Jeremy. In this revealing interview he charts his path from 3 years of barely making by as an entrepreneur to his most recent success. He also talks about:
His personal struggle with working 80 hours a week while he builds his team
How his wife has basically become his Co-Founder
His philosophy about what makes a good leader…really interesting
Name: Jeremy Redman

Company: Not Boring Business
Headquartered In: Los Angeles, California

Powerful Promise of Value:Not Boring Business is the go-to resource for
pivoters, freelancers, solopreneurs and side-hustlers.
Jeremy's Podcast: Not Boring Business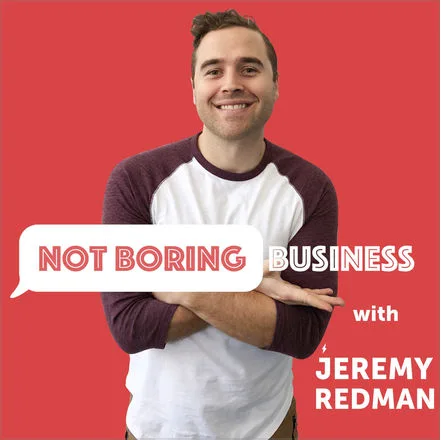 Contact: Website: www.notboringbusiness.com, [email protected]
Need help scaling your leadership abilities while you scale your business?
Looking for a safe, confidential, and supportive peer group of Founding CEOs from different cities that will push you to be a better leader and grow your business?
Need help solving practical problems without the high price and big commitment?
Can you commit to just 1 hour a week for six months?
Apply HERE for the next Trail Team 10…hurry the groups  fill fast.
Watch the VIDEO below.