Podcast: Play in new window | Download
Subscribe: RSS
Recruiterbox is the easiest, fastest, and most efficient way to receive and manage job applications to your company. Check it out at recruiterbox.com – they have a completely free trial.
Podcast Summary:
The one and only, Chris Ducker,  shares his management and leadership advice in this revealing interview. Chris has been featured in Entrepreneur Magazine countless times, as well as in Forbes, Inc.com, Business Insider, the Huffington Post and has graced the covers of Empowered Entrepreneur and Foundr magazines. He recently made Entrepreneur Magazine's Top 50 Online Marketing Influencers of 2014 list.
His journey from Founder to "Virtual CEO" has had some huge successes and a personally challenging time period when he suffered through burnout. Listen as he talks about his journey and these powerful quotes:
"Nobody has a monopoly on good ideas."
"A lot of business owners don't have enough self awareness of them."
"I am a bad manager but I am good at seeing those diamonds in the rough from a hiring perspective."
"I hire people to do the things that I can't do."
"I can't manage so I hire people that can manage for me."
"I hit burnout in late 2009…when I truly became a CEO…"
"When you hit burnout…it truly is a life changing event…I realized I was micromanaging."
"Once I started truly acting like a CEO, more and more opportunities have come my way."
Name: Chris Ducker, Founder & CEO
Companies: Live2Sell Group, Youpreneur, Virtual Staff Finder
Powerful Promise of Value: 
Live2Sell is a European-owned and American-managed, Philippines call center offering quality inbound call center services and support.
Youpreneur is the entrepreneurial community where nobody gets left behind.
Virtual Staff Finder is the number provider of dedicated, experienced, Filipino virtual assistants.
Headquartered In: Cebu, Philippines
His Book: Virtual Freedom: How to Work with Virtual Staff to Buy More Time, Become More Productive, and Build Your Dream Business (Chris Ducker)
'Virtual Freedom' is a 4-time, #1 Bestselling book on Amazon.com (with 300+ 5-Star reviews).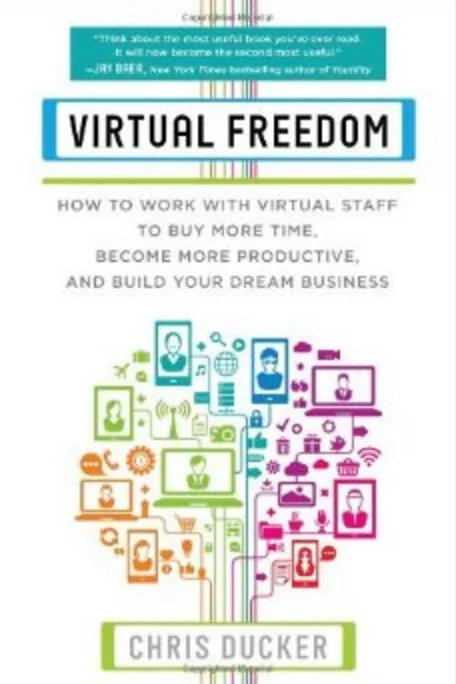 Contacts: www.chrisducker.com, @ChrisDucker (Twitter)