Podcast: Play in new window | Download
Subscribe: RSS
Podcast Summary:
It was hard for me to interview Betsy. I have known her ever since I first interviewed her in July of 2015 on this podcast. We have stayed in touch since then and she was even a member of Trail Team 10. But, it was hard to interview her because I knew she was suffering through a life threatening disease and I worried how her recent treatment would work.
Betsy is a VERY strong person. Your can hear the determination in her voice while also sensing the compassion in her heart.
Listen through this entire interview. I don't think you'll be disappointed. You will learn what she did to build her company so she could even take 3 months to save her life.
When you feel like you can't go on…listen to this interview and you'll be inspired by Betsy's unstoppable spirit…the very word she used as the title of her new book.
Name: Betsy Craig

Company: MenuTrinfo
Headquartered In: Fort Collins, Colorado

Powerful Promise of Value: MenuTrinfo, LLC is a full service company providing nutritional information derived from recipes for restaurant owners and managers.
Betsy's Book: Unstoppable: A Recipe for Success in Life and Business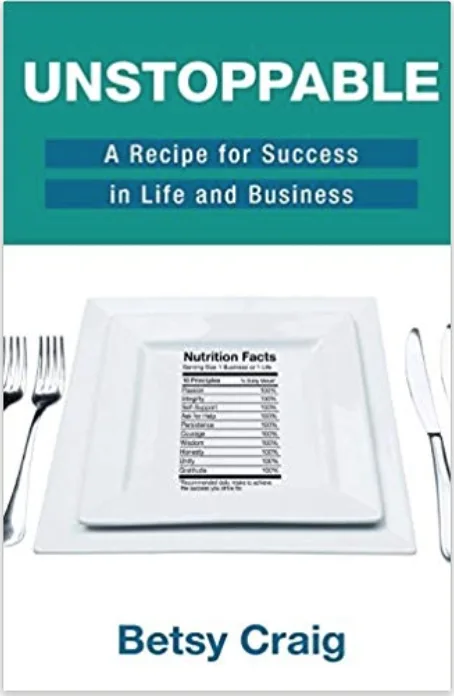 Contact: Website: www.menutrinfo.com
Need help scaling your leadership abilities while you scale your business?
Looking for a safe, confidential, and supportive peer group of Founding CEOs from different cities that will push you to be a better leader and grow your business?
Need help solving practical problems without the high price and big commitment?
Can you commit to just 1 hour a week for six months?
Apply HERE for the next Trail Team 10…hurry the groups  fill fast.
Watch the VIDEO below.