Podcast: Play in new window | Download
Subscribe: RSS
Podcast Summary:
A few years ago the wood swing set in our back yard had deteriorated enough for me to start worrying it may not be safe for my family. I knew it would take me forever to disassemble it. And, then there was the issue of what to do with all the pieces. So, I called 1-800-Got-Junk. It was gone in an hour. Wow!
After interviewing the company's Founder & CEO, Brian Scudamore, in this episode, I now know why my experience with 1-800-Got-Junk was so exceptional. Brian is exceptional. His energy, enthusiasm, attitude, are contagious and his entrepreneurial leadership is extraordinary.
In this candid interview Brian covers:
Why he fired almost all of his team leaders…all at the same time
How he found his COO…and how you can too
The evolution of COO hiring
Why he only focuses on what he does well
How to leverage a mentor
Why it was so important for him to let go in order to scale
Why it's important to trust in yourself as the Founder & CEO
Why he believes in "leaders eat last"
Name: Brian Scudamore, Founder & CEO
Company: O2E Brands
Headquartered In: Vancouver, Canada
Powerful Promise of Value: O2E Brands, the parent company of 1-800-GOT-JUNK?, WOW 1 DAY PAINTING, You Move Me and Shack Shine, is focused on making ordinary home services exceptional…thus their name O2E —> "Ordinary to Exceptional."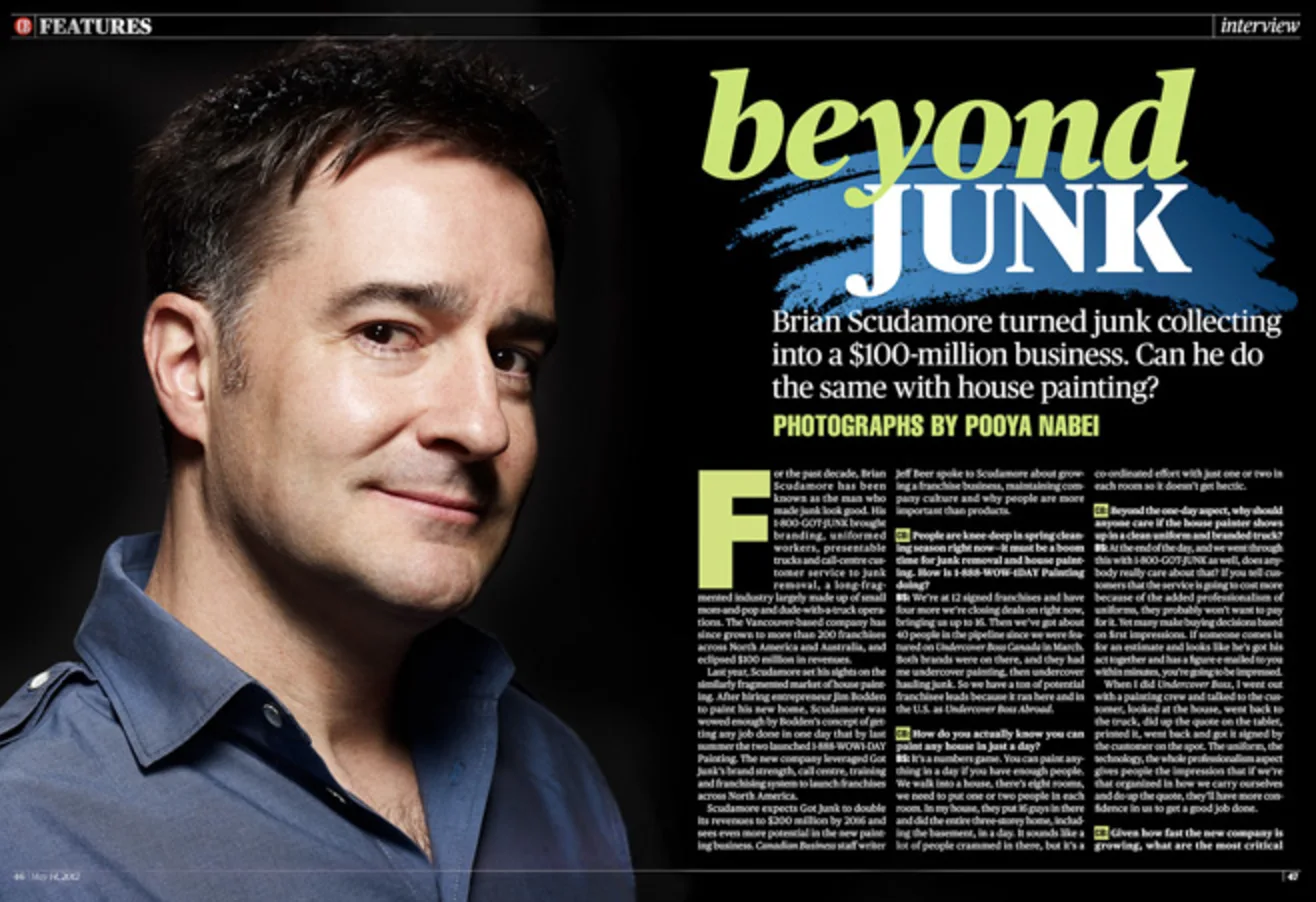 Contacts: www.o2ebrands.com,
Email: [email protected]
Do you need quality design work, fast? When you are growing your startup, you and your team will eventually need designs for logos, business cards, t-shirts, banners, social posts, etc. I personally recommend DesignCrowd the next time you need some design work. We used this amazing crowdsourcing platform to help us design our logo for "Trail Team 10." Not only was it easy, but it was a great experience collaborating with creative designers around the world. We received over 100 quality designs to choose from. Check it out and let me know what you think.