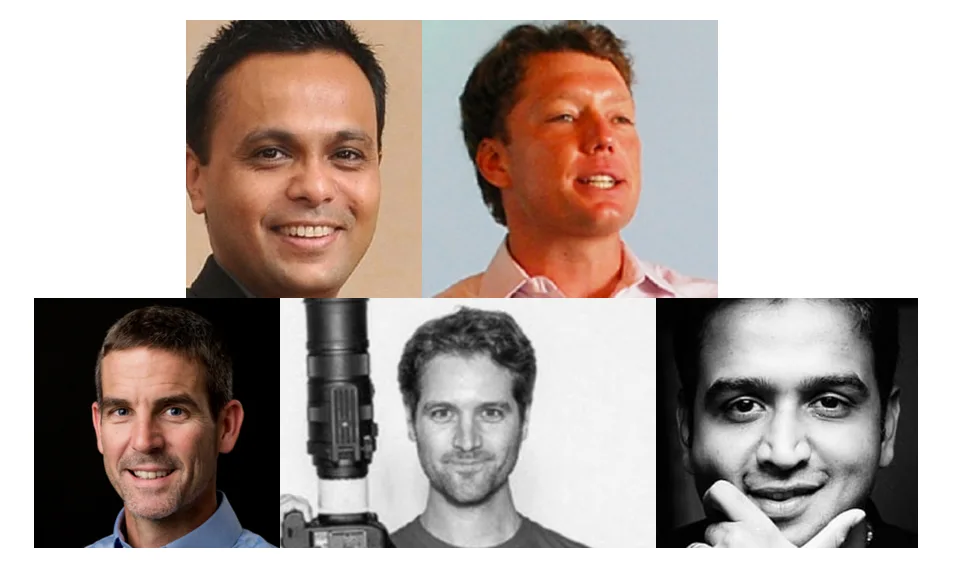 Since our "From Founder To CEO" platform is 2 years old, we can start seeing trends around YOUR journey From Founder To CEO.
So, it's always fascinating to me what YOU find interesting and helpful as we build the go-to-place for entrepreneurial leadership.
This year's 5 most downloaded podcast episodes teach us a lot about your journey From Founder To CEO.
Let me know what you think.
#5 – Episode 123 – Jignesh Shah – Rybbon
Jignesh taught us the subtle difference between an MVP (Minimum Viable Product) and an MDP (Minimum Delightful Product). He also gets very personal about selling to friends, family, colleagues, and former associates.
#4 – Episode 143 – Todd Guckenberger – Back2Back Ministries
Todd's passion for serving orphans AND creating a sustainable business makes us all believe that we can lead AND have an impact on thousands of lives. He also reminds us that group communication isn't as easy as it looks. Just because you see another Founder & CEO articulately communicating with large groups of people, doesn't mean they have not practiced and perfected that art.
#3 – Episode 126 – Christopher Thompson – truBrain
I think I know why this episode with Chris was so popular. First, Chris is absolutely fascinating as a leader. AND, I think many of you are looking for any productivity, energy, and brain enhancing hacks that you can find, in order to give you the edge as a Founder & CEO. Plus, Chris is an amazing fundraiser.
#2 – Episode 137 – Nithin Kamath – Zerodha
Nithin is incredible. I suspect that his episode was the second most downloaded episode because of the size and scale of what he has been able to create in India. His focus, determination, and dedication are really inspirational. For all these reasons I think Nithin's interview has been very popular.
#1 – Episode 152 – Joel Holland – VideoBlocks
Joel's interview was extremely popular. You'll have to send me an email and let me know why you think it was so popular. But, I believe it is because of two reasons. First, Joel's passion and enthusiasm for what he has built is infectious. Secondly, Joel's decision to step down as CEO was very insightful. Many of you know how upset I get when Founding CEOs like you are ripped out of your CEO role for a "suit." I would much rather YOU decide you no longer want to be CEO than someone else making that decision for you. I think many of you would agree with me, thus the popularity of his podcast episode. Check it out and let me know what you think about his rationale for stepping down.
That's it. These are the top 5 most downloaded "From Founder To CEO" podcast episodes of 2016.
I am SUPER excited about the guests we have coming up in 2017. So, if you are not already subscribed, check out the below links on your favorite application.
To your success in 2017.
Sincerely,
Todd
► iTunes – https://itunes.apple.com/us/podcast/from-founder-to-ceo-podcast/id969226465?mt=2
► Google Play Music – https://play.google.com/music/listen?u=0#/ps/Ikpaupn4otl4yzv4tbaeqo26edi
► iHeart Radio – http://www.iheart.com/show/263-From-Founder-To-CEO-Podca/
► Stitcher – http://www.stitcher.com/podcast/from-founder-to-ceo?refid=stpr
► Website – https://fromfoundertoceo.com/podcasts/