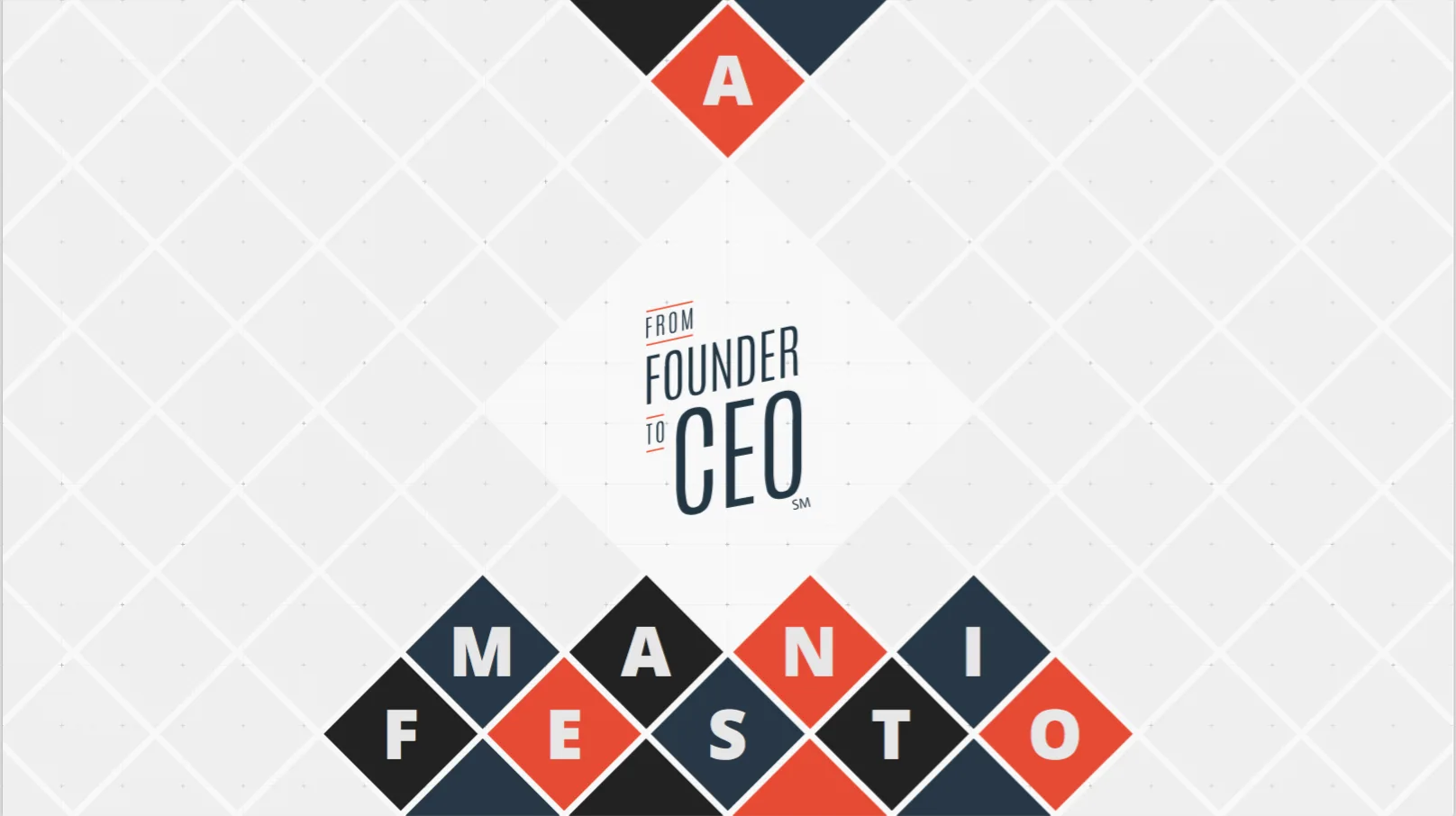 It's been 2 years this month since we launched "From Founder To CEO." I have enjoyed every minute of it. I hope you have, too.
The birth of this fast growing platform has its roots in many conversations with Founding CEOs just like you.
As we look toward 2017, we have lots in the pipeline to help you on your entrepreneurial leadership journey.
But, before we leave 2016 behind, I thought it was important to reconvene, recollect, remind, reposition, and recommit to you in a more clear and compelling way.
The result is: "From Founder To CEO: A Manifesto"
In this carefully crafted piece I hope to share with you 3 BIG messages:
You have a very tough job scaling your leadership ability while you scale your startup.
The odds are against your success.
But, more and more emerging research suggests that great success lies ahead for you and your business if you can effectively shift from the founder role to the CEO role.
As you read this manifesto, I hope it inspires you to:
Email me and let me know what you think: [email protected]
Stay tuned for more in 2017!
Believing in you,
Todd