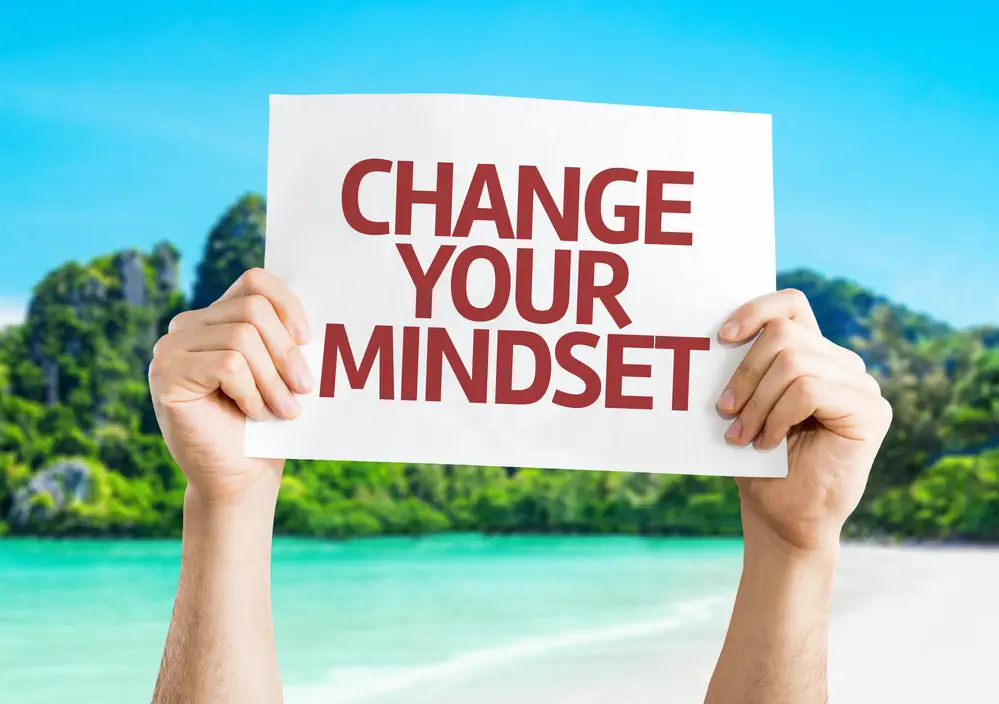 I just published an interesting interview with Founder & CEO, Amit Mehta, of Moblize. During the interview he said something that caught my attention. "When you go from Founder to CEO…you have to keep learning…the biggest struggle for me was how to start thinking differently…"
It occurred to me that Amit brought up a topic that has been brewing in my mind for a few months. Many of our guests on the "From Founder To CEO" podcast talk about some insightful learnings as they make the shift from Founder to CEO.
Yet, I have come to the realization there are some key mental shifts that many of you experience on your journey From Founder To CEO. And, these seem to be just as important as the delegation, hiring, team building, and culture cultivation tips we often hear from our amazing guests.
Here are the Top 10 key mental shifts that I have heard from you along the way.
1 – You can't do it by yourself.
You created an amazing new product. It's your life blood. It's part of your DNA. You want everyone in the world to buy it. But, you feel overwhelmed because there is too much to do. Yep. That's the time when you need to make the mental shift and realize you can't do it by yourself. No one ever really does. The quicker you can start letting go and focusing on the bigger CEO issues, the quicker you'll build your startup.
2 – It's no longer just your idea.
You and your co-founder came up with a brilliant idea. You tightened up an entire industry with your new software as a service platform. Your monthly recurring revenue is larger than you ever imagined. Now your team wants to build on your idea. They helped get your idea off the ground and now see new possibilities.
You don't really "own" the idea any more. The idea turned into a company which intersected with the thoughts and lives of other people. You now share this idea with a growing number of people who want shape it even more. Wrapping your arms around this "sharing" can be challenging for many of you. The good news is that multiple perspectives will likely enrich your original thoughts and help you build even quicker.
3 – Others are relying on you.
It's pretty sobering to think your company employees often have mortgages that need to be paid each month. Many have families to feed. Some have older parents they care for. Others are just hoping you know what you are doing because they have dreams and aspirations for themselves.
When it's just you and a few friends having fun getting the company off of the ground, you don't think about how others rely upon you to make informed and thoughtful decisions. But, as your team grows, so does the realization that it's not about you any more.
4 – Building capacity in others rather than just yourself.
One of the founders we interviewed taught himself to code in order to launch his company. He sacrificed nights and weekends that turned into years. When he finally launched his successful company, he built an amazing team who didn't have the same skills as he does.
Suddenly your skills become less important than the skills of your team. Building their capacity and assessing their development becomes so much more important. Yes, you need to grow and develop as a leader. And, one of those CEO growth skills is how to build capacity in others.
Getting good at asking great questions helps build capacity in others. Questions help them develop and problem solve in a way that would be harder to do without you asking great questions.
5 – Patience is a virtue.
When you were a founder, you got excited about the accomplishments the company made, the milestones you reached, and the exciting new opportunities that came your way. As you shift to CEO, it usually takes longer to reach new and larger milestones. Transitioning to a CEO that embraces patience, yet still seeks achievement, can be a mental struggle for many Startup CEOs.
6 – Think time becomes just as important as action time.
I sometimes get nauseated by the number of people in the entrepreneur space who shout and shout about taking action. It's important. Most certainly. However, mentally shifting from a man or woman of action to a man or woman of thought is the hallmark of a successful CEO.
"Taking massive action" is great when you are a solopreneur, but doing so as a Founding CEO of a 20 person and growing team can be problematic. Traveling from Founder to CEO requires the infusion of "think time" in addition to just "action time."
7 – Not everyone will care as much as you.
This one is real hard for many of you. I know because it's a common theme on the podcast. When you have five people on your team, it's easier to find five more who are over the top excited about your mission to disrupt the world. Once you start heading north of 20 employees, you may have to start embracing the mental mindset that not everyone will care about the company or your idea as much as you do.
8 – Energy management is more important than time management.
A new productivity tool is tossed into the market almost monthly. I know because I love them and I'm like a moth to a flame with any new software "to do" app. The trouble is it's not about managing your time better when you mentally shift from Founder to CEO. Your best energies need to be preserved for the moments in time where your influence as the CEO is critical to the success of the company.
You can't pull a "all nighter" and then attend a key board meeting. You can't work 72 straight hours and then speak eloquently at your company picnic. Modulating your energy for the key events ends up being one of the most challenging mental shifts we all make on the road from Founder to CEO. Why? Because he definition of your "productivity" changes as you make the shift from Founder to CEO.
9 – Clarity becomes as important as strategy.
Yes, strategy is important. Essential. But, it does no good if you are not clear, your growing team is not clear, and your customers are not clear about what you do and where you are going. It takes an enormous amount of energy to ensure all the stakeholders in your startup are clear about who you are and the value you bring to the marketplace.
The world is too noisy, dynamic, and confusing for YOU not to focus on clarity. Transitioning your mind to this realization means it will help you transition your time to this important issue.
10 – Not everyone will be excited about your success.
Our culture loves a good "rags to riches" story. An entrepreneur that can overcome obstacles and create a "unicorn" is the type of narrative that makes the cover of Inc. and Fast Company. Unfortunately, that only lasts so long.
Apple was the envy of everyone's eye years ago. Now the European Union wants some tax cash. Facebook made Mark Z. a household name. Now his company is the target of criticism for possible advertising data manipulation. Your startup founder mindset must shift to the realization that success will bring more attention in areas you never thought of.
What mindset shifts have you had to make?