Podcast: Play in new window | Download
Subscribe: Apple Podcasts | RSS
Recruiterbox is the easiest, fastest, and most efficient way to receive and manage job applications to your company. Check it out at recruiterbox.com – they have a completely free trial.
Podcast Summary:
Dennis Brown turned his LinkedIn interest into a LinkedIn marketing system that helped him create a 45 million dollar business with over 70% of his growth coming from LinkedIn.  Hear how he did it. And, he also talks about:
His unwillingness to giving up control in order to grow the company.
This quote: "You can't do it alone."
This quote: "I started hiring to my weaknesses and giving them more control."
Name: Dennis Brown, Founder and former CEO
Company: Logistic Dynamics, Inc. & Linked Academy
Powerful Promise of Value: LDI is third party logistics provider that specializes in transportation management and freight broker related services. Linked Academy is a consulting and training company that helps businesses leverage LinkedIn.
Headquartered In: Amherst, New York
Leadership Struggle:  "Resistance to giving up control."
His Book: The 7 Habits of Highly Successful Linkedin Users! (Dennis Brown)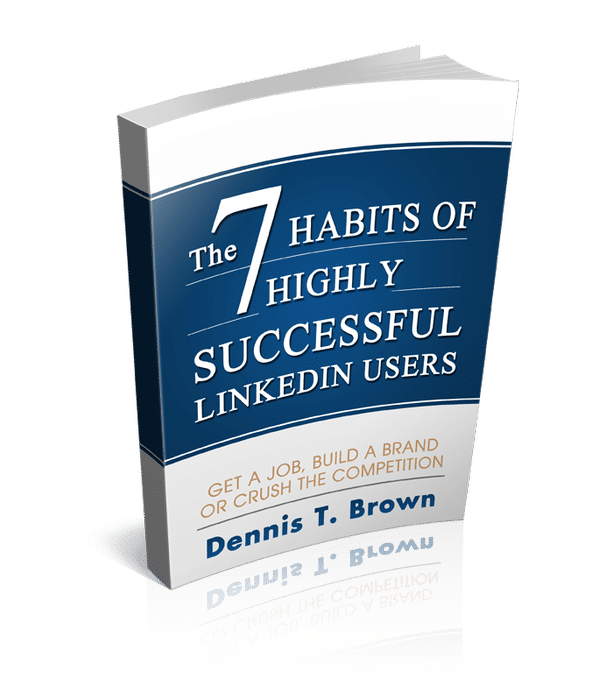 His LinkedIn Profile: https://www.linkedin.com/in/askdennisbrown
Contacts: www.logisticdynamics.com, www.LinkedAcademy.com