Podcast: Play in new window | Download
Subscribe: RSS
Podcast Summary:
Adam Braun may be best known for his New York Times Bestselling Book, "The Promise of a Pencil," and the incredible organization he and his team created, Pencils of Promise, where hundreds of schools were built around the world.
What you may not know is that Adam has set out on another mission with the similar theme of democratizing education. With his wife as an inspiration, Adam and his Co-founder have assembled an incredible team that hopes to reduce the burden of college debt and empower a new generation of men and women with an education built for the 21st Century.
In this interview, Adam and I talk about his continuing journey from Founder to CEO:
how he is attempting to change education with MissionU
how he approaches leading a very different type of organization
how he has learned to trust a team of experts
what he learned about himself during his most recent 360 degree feedback leadership evaluation and how this information is helping him scale MissionU
Name: Adam Braun
Company: MissionU
Headquartered In: San Francisco, California

Powerful Promise of Value:  MissionU is the college alternative that allows more students to get a debt-free education and positions them for the most in-demand jobs of the 21st century.
Adam Book: The Promise of a Pencil: How an Ordinary Person Can Create Extraordinary Change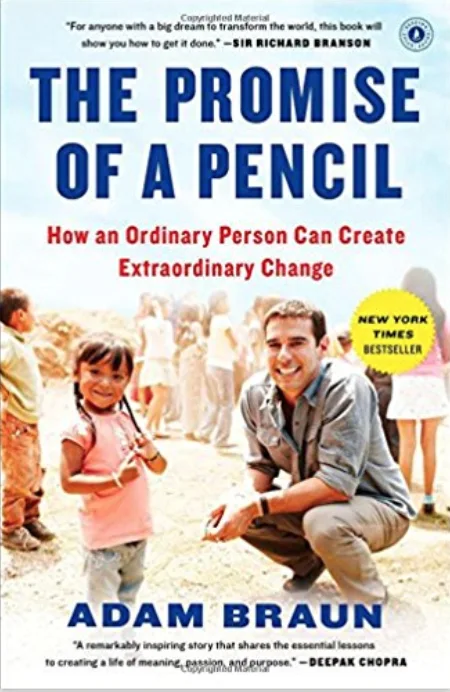 Contact: www.missionu.com, @MissionU (Twitter), https://www.facebook.com/MissionU/ (Facebook), [email protected] (Personal Email), www.adambraun.com (Personal Website), @AdamBraun (Personal Twitter)
Need help scaling your leadership abilities while you scale your business?
Looking for a safe, confidential, and supportive peer group of Founding CEOs from different cities that will push you to be a better leader and grow your business?
Need help solving practical problems without the high price and big commitment?
Can you commit to just 1 hour a week for six months?
Apply HERE for the next Trail Team 10…hurry the groups  fill fast.
Watch the VIDEO below.