It's been four years since we launched the "From Founder To CEO" platform. And, March 2019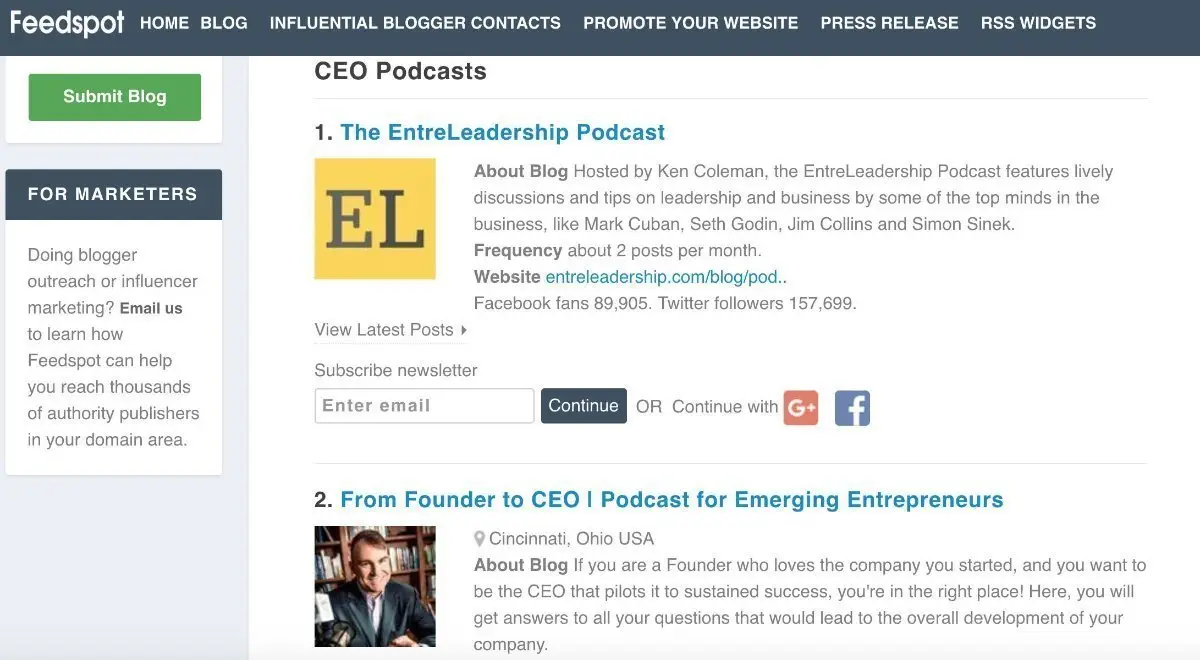 will be the 4th anniversary of our podcast.
To say I was surprised when Feedspot chose FFTC as #2 on the "Top 25 CEO Podcasts You Must Subscribe and Listen To" is an understatement…and, right underneath someone at #1 that I have a lot of respect for, Dave Ramsey and the team at EntreLeadership.
What started out as a labor of love, has turned into a growing platform that helps you transform yourself from Founder to Leader.
While we are gratified by the honor bestowed upon us by Feedspot, we are just getting started.
We have an exciting 2019 planned and I can't wait to share.
You have told us time and again that your greatest challenges are people challenges.
And, we have designed an experience that we hope will transform how your think about yourself and your business.
In the meantime, remember, when you grow, your business grows.
Onward into 2019!