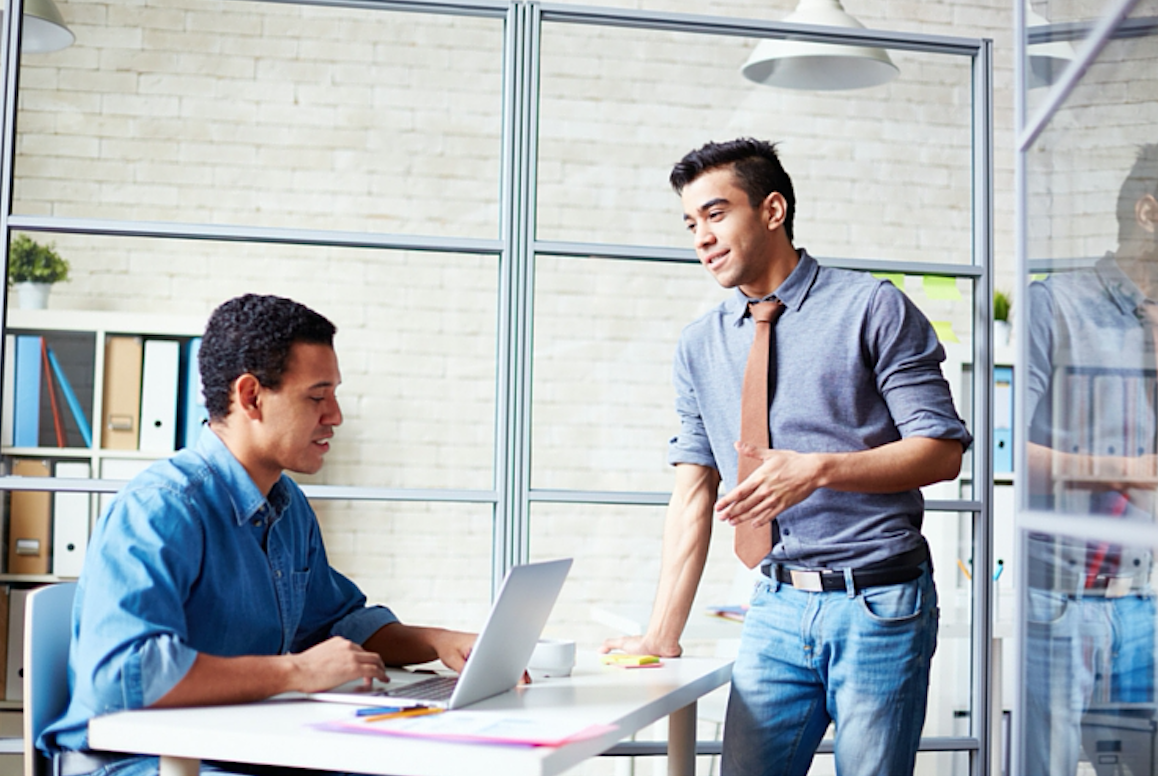 "Todd, your 'Wicked sandwich' is ready," Emily said joyfully during one evening that my children and I visited our favorite sub shop, Which Wich.
For some reason this caught my attention this time. She used my first name. Of course, she knew it because they have you write your name on the sub wrapper when you order. But, since we are regular customers, she said my name with that knowing quality that just makes you feel special, recognized as a person, not like another number at the local grocery store deli line…"number 35!"
The same thing happened at recent visit to Chick-fil-A. A kind older woman brought our food to the table. I said thank you. She said with a warm smile, "It's my pleasure, Todd." We looked at each other. She smiled. I smiled back. She must have seen my name on my credit card, I thought to my self.
It reminded me of my neighborhood butcher shop, Hill Street Market, in the small town of Ansonia, CT where I grew up. The man behind the counter always knew my name, just like the theme song for the 1980s TV show Cheers, "Where everyone knows your name."
A Powerful Way To Connect
Why do I bring this up? Because of all the leadership lessons I have learned in my life, one of the simplest and most powerful ways to connect, influence, or even persuade someone else is to remember to use their first name…with sincerity.
I agree with Joyce Russell, "A person's name is the greatest connection to their own identity and individuality. Some might say it is the most important word in the world to that person." That's certainly how I felt at Which Wich, Chick-fil-A, and also in the military.
In the military I was Captain Uterstaedt. But, when General Shinseki stepped forward in his Sarajevo, Bosnia-Herzegovina command center, he said, "Todd, can you lower your voice?"  That really caught my attention.
I suspect that is not newsworthy to the modern Founding CEO. Most of you are comfortable using first names. Jodi Gickman wrote for Harvard Business Review, "…in today's social and digital age, innovation is the name of the game. Age and status cease to have a corner on the market. The move to the use of first names is part of this cultural shift of power to the people."
But, unlike in the startup community, in many countries around the world using someone's formal surname and title is more the norm just as it is in more formal U.S. based settings like the U.S. military, U.S. government and in U.S. colleges and universities. So, when someone does use your first name, it seems to have more impact.
I do think we lose something when all we have is someone's first name to work with. If that's so, and if using someone's first name is so powerful, HOW and WHEN can you intentionally use someone's first name for greater impact?
Here are some things that I learned from other Founding CEOs that might be useful for you.
 1 – When Asking For Input: "Jesse, what are your thoughts on our upgrade?" A great time to use someone's first name is when you are asking for their input. The combination of seeking a team member's input with the genuine desire to connect with the person via their first name, is a powerful combination.
2 – When Asking For Help: "May I ask for your help, Mike?" When you ask for help, you expose a side of your vulnerabilities…which is much more attractive than pretending to be perfect and having it all together. When you look someone in the eyes and end your request with their first name, you not only will get help, but the possibility of a deeper relationship.
 3 – When Giving Feedback: "Aaron, when you interrupt me, it makes me feel disrespected. Is that what you intended?" There's something about using someone's first name when you have to deliver some difficult feedback that sends the message that you care about them as a person first, rather than just their behaviors or actions.
4 – When Rewarding & Recognizing: "And in front of all of you, I want to thank Howie for his extra effort helping us make our sales numbers this year." Who doesn't like hearing their name mentioned for something good in front of others? Well, some prefer praise in private…so, feel free to use someone's first name to thank them in private. But, if they are ok with praise, recognition, and reward in public, be sure to use their first name. The impact is almost magical.
5 – Be Careful: "Todd?" The tone you use when using someone's first name says it all. Be careful not to come across as scolding or the many other ways we as parents use the trailing tonal end of our name to warn, show disappointment, or foretell of an impending punishment.
When you use someone's first name, let us be guided by one of my favorite Maya Angelou quotes. "I've learned that people will forget what you said, people will forget what you did, but people will never forget how you made them feel."
When you use someone's first name to intentionally connect with them in a positive way, they won't forget the way it made them feel.
HOW and WHEN do you effectively use first names?