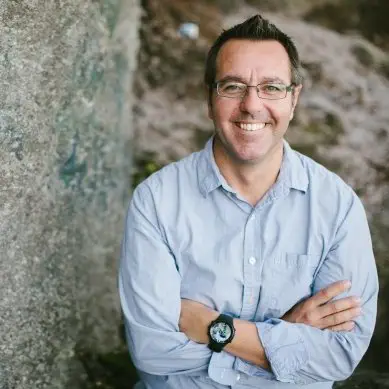 SPECIAL NOTE: For this post, I am turning over my blog to one of my amazing podcast guests. He writes about an important topic. Read on. – Todd
************
By: Bryan Miles, CEO & Co-Founder, Belay
When people feel valued, their loyalty to and performance for a company are immeasurable.
I remember a time when someone at work made me feel that I really mattered. An executive – the CEO in fact – of a former employer acknowledged me during a major turning point in my life. He took time out of his ridiculously busy schedule to send me a Cleveland Browns football when my son was born. That gesture was so meaningful to my family, and to this day it is something I have never forgotten.
That's just part of the reason why it's critical for employers that strive to be ones of choice to foster this kind of compassion and outreach. And it requires more intention and deliberateness on the part of virtual organizations.
In our space, we rely on technology to keep us connected. But the very thing that fosters communication can kill the human element at times and make workplace relationships take on a robotic feel. This is especially true if your teams work virtually. You have to work extra hard to develop meaningful connections.
Take my company, BELAY, for example. We are a 100 percent remote business. Our tight-knit crew of full-time staff, our hundreds of talented independent contractors and many of our strategic partners all work and communicate with each other on an offsite basis. We rely on technology – instant messaging, online meetings, email and conference calls – to talk, stay in the loop and do our part. But the very same assets that keep us connected for professional reasons also foster ties on a deeper, personal level.
One way I've implemented my experience today, as an executive leader, is making sure that a culture of care thrives throughout my company. One component of that is giving back from the inside out. I am proud that we have a program that helps fellow team members in times of tremendous need.
Our benevolence fund puts positive thoughts, prayers and words into action when people need it most. To put it bluntly, we put our money where our mouth is via our Pay It Forward program, which is supported by voluntary employer, employee and supporter contributions.
Through our program, we've helped almost 200 people directly. And the outpouring of our care and generosity extend beyond that – to the families, friends and even communities of those we've assisted in their times of greatest need and vulnerability. This includes times of loss, in the event that a loved one passes, as we contribute to final expenses and go the extra mile by preparing meals for survivors.
We also step out on faith to aid in other moments of trials and distress. These include recovery from surgery or illness, in the aftermath of natural disasters, recouping material losses due to theft or vandalism, difficulties from a spouse's unemployment and even in cases of domestic violence or abuse. In real life, this takes on a very pragmatic and practical feel, reaching recipients in the ways they need it most. It looks like $100 worth of groceries. It comes as $400 for plane tickets to visit sick relatives. It manifests as $1,000 for major home repairs.
Moreover, there is no threshold on our giving. There is neither a minimum amount nor a maximum limit. We know that needs are just as individual as the hardworking, thoughtful people who would benefit from a helping hand at one of their lowest moments in life.
As you can see, paying it forward as a company and as an employer of choice starts with authentic leadership. I have catapulted the lessons I've learned at all stages of my career, and throughout my foray into entrepreneurship, to cultivate an atmosphere of authenticity. This results in a workplace that is affirmative, inspiring, and believable.
Here are just a few testimonials from team members we've been so fortunate to assist.
It is hard to believe that it has already been a week since my Dad passed. It just does not seem possible. I just wanted to send my absolute heartfelt thanks for your notes, calls, and every kind word and tons of prayers that you all have sent in this direction.
It is a blessing to have the love and support that I get from my relationship manager on a regular basis. Do not doubt for a minute that I know there is an army of you behind the scenes.
Thank you so much for the incredible meal that you gifted me and my family during my surgery and radiation. It was such a blessing to not have to worry about cooking. I am incredibly grateful to work with such caring, thoughtful people.
It seems overwhelming at times to be in this world without my Dad. I am comforted to know he is at peace, and I am comforted to know that I am in a world that is grounded by so many fantastic people. Many virtual hugs to all of you.
Vision and mission statements certainly have their place. They serve as the True North of where an organization, its leaders and its members should set their sights on a daily basis and for the long haul. But true mission and vision are alive and actionable. And there's no better example of a company's ethics, values, and priorities than in times of people's misfortune, grief, and pain.
The bottom line is this: We are all in this together. And treating each other as people – even more so than as professionals – is a great start to making all the difference.
Bryan Miles is Co-founder of BELAY alongside his wife, Shannon. Bryan and Shannon as CEOs, lead a US-based virtual solutions company that has over 550 people on payroll … all working from home, virtually. Additionally, his company has been on the Inc 500 list twice (#131 in 2015 and #613 in 2016). 
BELAY provides business-grade virtual services such as assistants, bookkeepers, copywriters, and webmasters – to leaders and fast-paced organizations across the country. Their robust selection of services allows your organization to scale when and where you need it most.