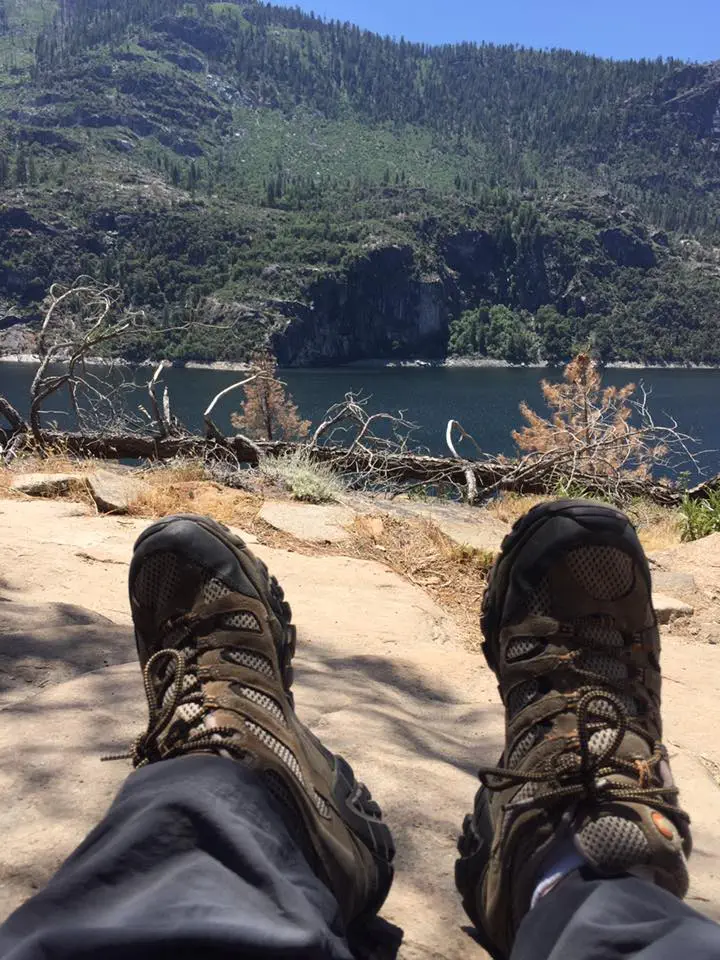 For months I had been dreaming of The Valley.
No, not Silicon Valley.
Vernal Falls. Sentinel Falls. Lehamite Falls. And even Hetch Hetchy. The sights and sounds of Yosemite Valley in California had been dancing in my mind ever since my wife suggested we start planning for our first big family vacation with our children.
From the moment we met, hiking was almost the first interest my wife and I discovered we had in common. It was love at first hike. 🙂
So, when we decided to hike "The Mist Trail" on the Wednesday of our vacation week, I was both excited and concerned.
I was excited because descriptions of the beauty and awe of Vernal Falls and its surrounding rock, water, and Sequoias captured my attention. It would be the culmination of 16 years of marriage and hiking.
I was concerned because I hadn't really prepared for or conditioned myself for hiking Yosemite. I figured I would "wing it." Everything would be fine. After all, I was a former Army officer…over 10 years ago.
This is a similar approach I often hear and see from fellow Founders about becoming a CEO.
Some are more direct about it.
"I'll learn as I go."
"I'll worry about that when I get there."
Some are more indirect about it.
"I am focused on x right now."
Some just never see the train coming.
The truth is, when you are leading at the speed of growth, your job as the Founder & CEO changes at the different stages of growth. And, it becomes important to prepare for a different approach to leadership prior to arriving at the next stage.
These stages are defined in many different ways. Some describe it in terms of revenue. Some describe it in terms of number of customers. Some describe it in terms of the phases of the company's growth.
I think there is an even more pressing viewpoint.
As a Founder & CEO, one of the big drivers of your leadership maturity is the number of people that work in the company. Making personal changes to your leadership role becomes critical when your ranks swell. The good people at The Kauffman Center for Entrepreneurial Leadership do a nice job of outlining this in their book, "Leading at the Speed of Growth."
The point is that the personal leadership transitions we experience during the stages of growth are known. Yes, the context, people, products, and business environment are always different. But, the type of leader your company needs when you reach certain numbers of employees is somewhat familiar territory.
Preparing for these well worn paths, before you are forced to do so, becomes an important part of your shift from Founder to CEO.
My wife prepared for three months for our trip to Yosemite. Her preparation, training, and acclimation resulted in more hikes and a superbly beautiful and pain free hiking experience.
I, on the other hand, messed up my ankle coming down Vernal Falls. I didn't fall or anything dramatic like that. But, I did strain my ankle enough that it prevented me from hiking down from Glacier Point and into Yosemite Valley. I did zero preparation and the result was predictable.
Don't let this happen to you. Start asking yourself these questions:
Where do I need to be with my leadership skills 6 months from now?
What should I start working on now so I can be prepared then?
Your people are counting on you.