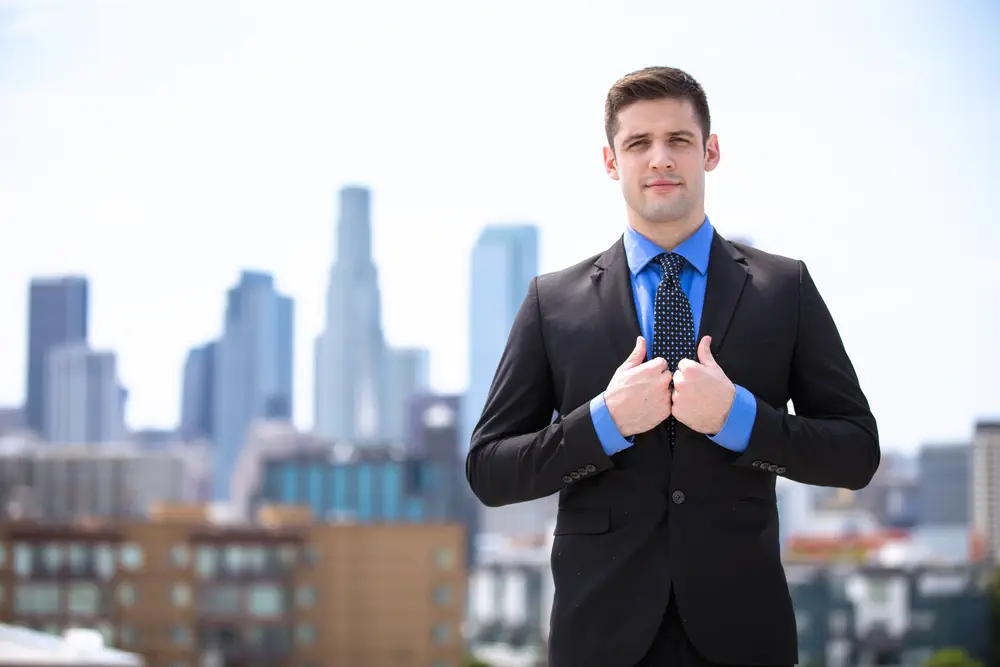 My morning email from Talkwalker Alerts arrived predictably at 7AM. It had the normal daily information that is either not very relevant or of minimal importance for my day. I use this tool to help me monitor our company name, my name, my colleagues' names, and other key words as they appear on the internet.
This morning was different. There was a "hit" on our key phrase, "From Founder To CEO." It's not often that happens so it caught my attention. I hurriedly clicked on the link that would tell me how the phrase was being used.
My heart sank.
A major university (one you would know) had either unwittingly or intentionally used "From Founder To CEO" in the title of an e-book they were using to collect names and email addresses for some purpose that was unknown to me at the time.
We all have a default stress behavior. Mine is fight. But, I know that these situations call for expertise and skills that are beyond mine.
So, I contacted my attorney who specializes in intellectual property issues.
"Marty, in your professional opinion, are they infringing upon on our trademark," I asked him with nervous energy in my voice.
Marty took his time to collect his thoughts first. He reviewed the details, asked me to send him some additional information, and re-examined our trademark from the United States Patent and Trademark Office.
He came to the same conclusion that I had. This university was indeed infringing upon all the hard work, investment dollars, and creativity my team has created over the past three years.
Hiring External Resources
Finding and recruiting the best resources for our startups or scale-ups is a key responsibility for Founders.
Like many of you, I take this responsibility seriously. So, a few years back we researched a law firm that could serve our varied needs and meet future challenges like our current intellectual property issue. It's a key relationship that many put off until they actually have a need. That would be a mistake. We spend so much time hiring the best people for our full-time team, but we often don't put in the same level of rigor into hiring members of our team that provide the help we need on an intermittent basis.
Hiring an outside resource, like a legal firm, to augment your team comes down to a few questions:
Do they have the knowledge, skills, and abilities that are not on your current team?
Do they share the same values that you and your co-founder started the company on?
Will they fit in with your team culture?
Will they represent your company with honor and integrity when interacting with external organizations and people?
Will they be fair with their compensation request for their services?
Will they fight for you and your company when it is needed?
Will they advise you to take an alternate route even when your passion, energy, and emotions overtake you in the moment?
Will they admit when your situation calls for a different person, advisor, or organization?
Will they help you think through the situation in ways your team members can't?
Will they consider the long-term implications and short-term factors?
These were the questions I asked myself when we decided to work with Porter, Wright, Morris & Arthur in Cincinnati, Ohio. In turns out, it was a great choice.
Back to the story
Marty Miller, our IP attorney at Porter, Wright, Morris & Arthur, skillfully brought me down to reality in a supportive and encouraging way.
His first recommendation was to simply contact the general counsel office at this major university and call the problem to their attention. He was guided by the assumption that the school may not have known about their infringement. I thought that was fair and reasonable.
When the school came back and said they disagreed and would not change the title of their e-book, I was enraged. We are a small (but growing) business and we have tried hard to serve you, Founding CEOs around the world, with the best content and services we can to help you grow as a leader as you grow your business. We don't have the resources that this BIG university does.
Once again, the choice of Marty was a good one. He suggested we send them a more detailed case about their infringement.
Being very candid, I wanted to do much more. I could not believe that this prestigious university would be so callous and dismissive.
Marty's second, more detailed, strong, and assertive letter now caught their attention. Through the legalese of their response, they basically said they still disagreed with our infringement premise, but that they would change their e-book title.
That was all we were asking for. Mission accomplished, Marty.
Even though it cost us a few thousand dollars to protect our intellectual property and fight this well-known university, my team and I believe it was money well spent.
The lessons
One of our many responsibilities as a Founder is to hire the best team imaginable. Hire the best team you can so that you can work on the things that only the Founder & CEO can do. One of those things that only the Founder & CEO can do is to ensure your company and your people are protected.
It's also important to fully use the outside team resources you partner with. Ask them lots of questions. Role play. Challenge their assumptions and have them challenge your assumptions.
If I had decided to take this university to task via social media, send a flaming letter to the president of the university, or generally erupt with indignation in other ways, it would have most likely disrupted our ongoing mission to serve you. Marty gently guided me through all this as I also told him…"I won't back down." He heard me loud and clear.
But, prudence and diligence were called for in this situation. And, I was happy we put the time in to find an attorney who understands these two words, understands me, understands our company's mission, and respects my team.
Thanks Marty!
Who is your Marty?
How much time to you put in finding the right external team members to support your success?