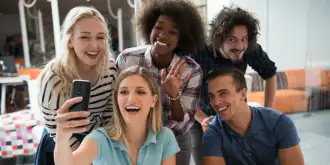 When I was attending Army basic training many years ago, constant cleaning was a constant activity. Whether it was boots, floors, showers, or brass insignia, any time not devoted to training was devoted to cleaning.
One of the outside "cleaning" activities that was a part of our regular routine was locking arms and marching side by side to pick up trash and "anything that didn't belong there."
In fact, the common philosophy that we heard as it related to this activity was: "Leave it better than you found it."
It's a sentiment that the U.S. National Parks have adopted and is also often associated with early scouting pioneer Robert Baden-Powell.
I think it also applies to our shift From Founder To CEO.
As a Founder we can get so focused on our product and customers that we sometimes fail to recognize the changes occurring with our team members.
You aren't the only one growing as a leader. Your CTO isn't the same person she was two years ago. Your CMO has more knowledge, skills, and abilities than when he joined your startup. Your VP of Finance has has widened her influence abilities in the investor community. They all are changing.
Are they changing for the better?
What are you doing to help them positively develop?
Eventually we all move on from our current business situation.
Are your team members leaving your startup better than when they joined?
Part of the shift from founder to CEO is the shift from building a product or service, to building the company.
But, are your building a company? Or, are you growing the people that make up the company?
I do believe it's a subtle difference.
What are you doing to ensure your team members are better as a result of working in your startup?