Podcast: Play in new window | Download
Subscribe: RSS
Podcast Summary
I grew up in Connecticut and LOVED when we were able to get Dunkin Donuts' Munchkins® Donut Hole Treats. So, many years later having the opportunity to interview Robert Rosenberg, the CEO of Dunkin Donuts for over 30 years, THAT was a REAL treat.
Bob and spoke about his new book, "Around the Corner to Around the World: A Dozen Lessons I Learned Running Dunkin Donuts." I really enjoyed his book because Bob is quite candid and vulnerable about not only the successes but ALSO his personal mistakes and failings.
What got in his way, early on? Hubris. Bob talks at length about how hubris temporarily impacted him AND the company…and how he recovered from it.
Let Bob and I know what you think of his book.
Name: Robert "Bob" Rosenberg

Company: Dunkin Donuts (now known as Dunkin')
Headquartered In: Canton, Massachusetts
Bob's New Book: Click HERE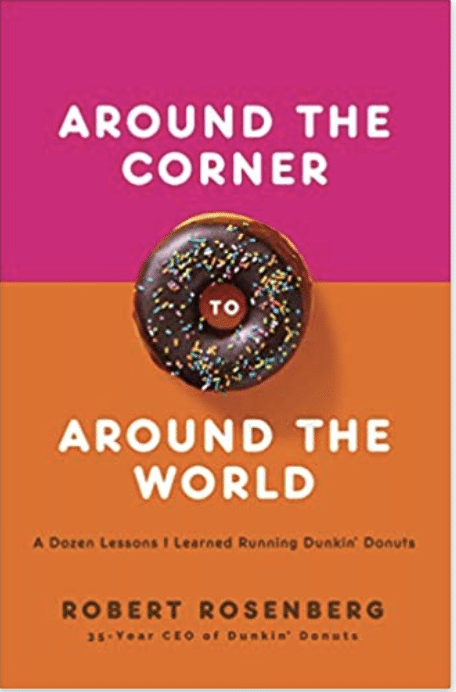 Powerful Promise of Value: Dunkin' is a market leader in sales of hot, decaffeinated and flavored coffee, iced coffee, bagels, donuts and muffins. Dunkin' has more than 11,300 Dunkin' restaurants worldwide – that's over 8,500 restaurants in 41 states across the U.S.A. and over 3,200 international restaurants across 36 countries.