SPECIAL NOTE: For this post, I asked Musa Sulejmani to share his thoughts about  how he has managed to build such a strong and committed team at Volume Technologies. Musa was our guest in episode 189 of the "From Founder To CEO" podcast. Let me know what you think. – Todd
************
By: Musa Sulejmani, Founder & CEO of Volume® Technologies, Inc.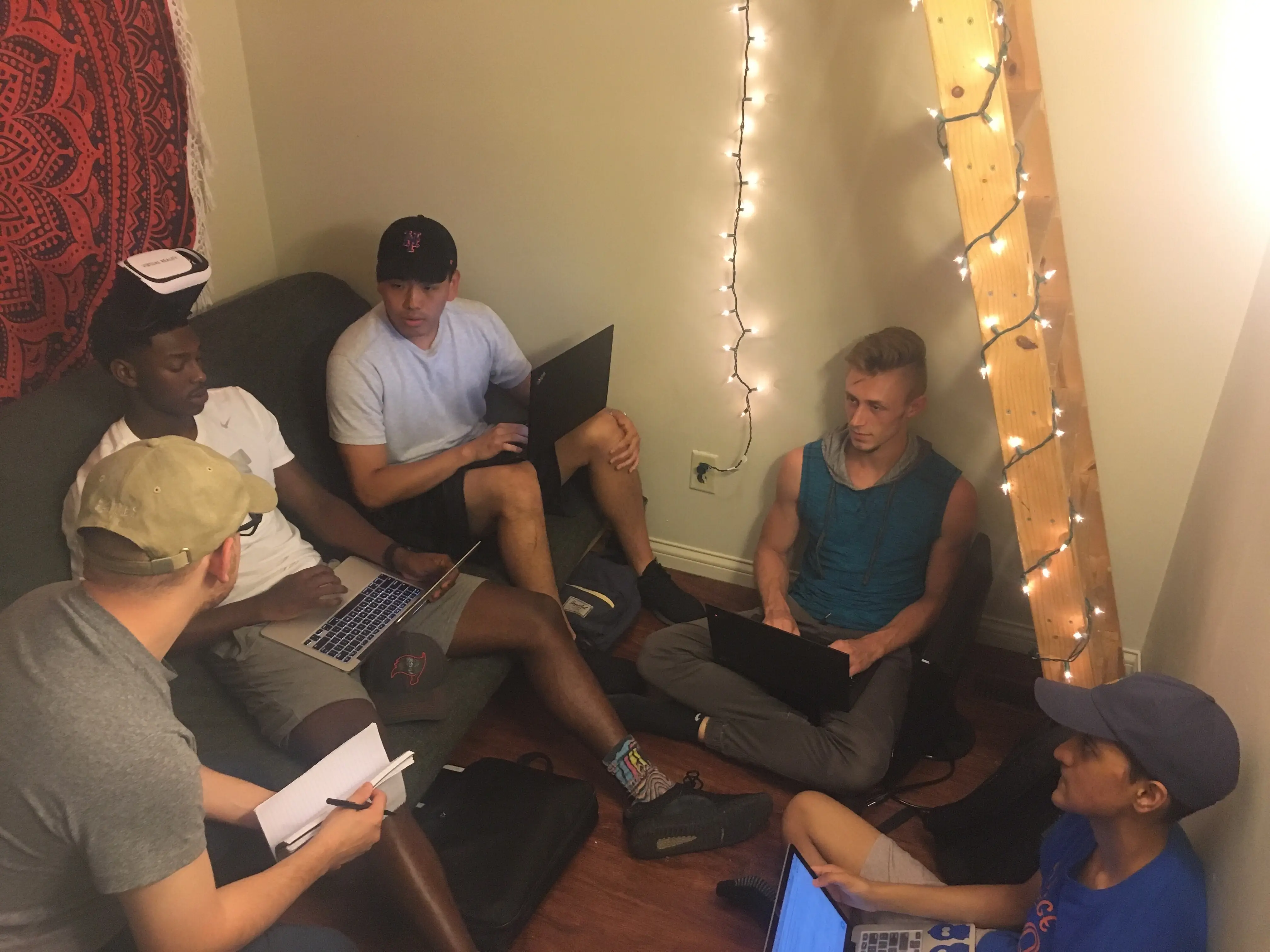 Yes, I'd rather spend my day riding a jet ski, sipping martinis with my best friends and run up a tab than invest in a sales funnel.
Spoiler Alert: My best friends are my co-workers.
I believe at the core of any business, whether you're Google, Facebook, or even one of the high school students who have an idea, team development is the most important part of your business. The most powerful empires of all time began as a movement, a team of people who were brought together because they shared a similar vision.
Not only do these groups share a vision, but they grow together. Teams that develop together, share their visions, their fears, all while growing together. A lot of the time, they even fail together. That's because team development increases productivity, fosters innovation, and creates unbreakable bonds.
I like speaking from personal experience. Let's rewind back to February 2017 when my company, Volume Technologies, released its principal product, Volume, in a small, controlled market in Champaign, Illinois. Our team was small and outside of the founders, there wasn't huge commitment. Productivity was slow, I was micromanaging, and pretty much forcing our meetings. I found myself irritated constantly wondering why the team outside of the founders didn't care. Why was it that they'd rather spend time on homework and not hands-on projects that people wanted to use.
There was no emotional investment in the company.
I realized quickly that no one wanted to work on something with people they didn't grow with, they didn't care about. Why should they?
I had an idea. I merged the software development culture with our event-planning culture. I began inviting our development team to the events we were planning at the release of our product. Not even a week later, I was getting messages from the development team asking when our next meeting was and what they can be working on. They cared. Because I merged cultures together, gave them a platform to all grow together on, in this case it was parties, we were all able to grow together. This is why I now encourage all product managers, founders, etc. to plan company retreats or get togethers and have fun with their team.
When I was receiving those messages and calls from my team, I wondered how I could get away from my micro-managing tendencies and increase buy-in. Every book on leadership I ever read talked about team buy-in. I wanted to learn about it in the real world. I began asking my team if they felt we were innovative enough. What could we be doing better? I was amazed at the feedback I was receiving. In fact, it was so moving, when I emailed my mentor for advice, he told me I was doing fine, reassuring me that most product managers would "kill for that type of buy-in."
Letting go of what I wanted and asking what others wanted was the first step in learning about delegation and the truth about innovation. Innovation never comes from the vision of one. It comes from the perception of many and change occurs collectively.
Becoming more of a, dare I say, 'cool' founder, has propelled my company forward. Being 'cool' has developed unbreakable bonds between myself and my team. I've almost never feared abandonment from any of my core team members. We have already all grown together, endured a lot of failure and a lot of success. It's in a sense, like a marriage. The more you go through and stick together, the more you grow together.
We were working with a company whose founder had a decently successful track record in the 90's during Web 1.0 (necessary step forward for tech, but ew). I pride myself on giving everyone an opportunity. That's the person I am. After working with this company for a few months, we learned they were trying to backdoor fund their own company using our company's success. Nice. Flattering, but in poor taste. After this obviously exploded in their face, they tried to poach every single one of my team members.
I never worried.
I had the trust in my team to stick together. We did. Not only did we stick together, but we grew stronger and grew faster than we even imagined. Now, we're on track to release a national version of our app, Volume.
What I learned from this experience was that, by investing in my team's future and caring about them, I not only grew myself and became an insightful leader, but I helped give a lot of people a sense of belonging and purpose. That's invaluable.
What I encourage people to realize is that your team is like any relationship, especially like a marriage. Well, I'm not married but from what I read/see, it's like a marriage. You have to always be communicating, compromise, and grow together. Sticking together and growing together with your team can do wonders for your company's productivity, innovation, and bonds. After all, if you aren't all in the water riding jet skis together, you can't all drown together.
Musa Sulejmani is the Co-founder & CEO of Volume Technologies. Volume is a data analytics company that focuses on how people interact with not only each other but with their surroundings. Volume measures crowd and traffic movement at various areas including wait times, capacity, male/female ratios, and more. Volume uses machine learning and predictive analytics to forecast traffic patterns which has helped businesses plan for staffing, delivery drivers plan for pickup, and more.
Website – volumemobile.com
LinkedIn – www.linkedin.com/in/msulej/
Twitter – @musa_sulejmani
Facebook – www.facebook.com/msulej512