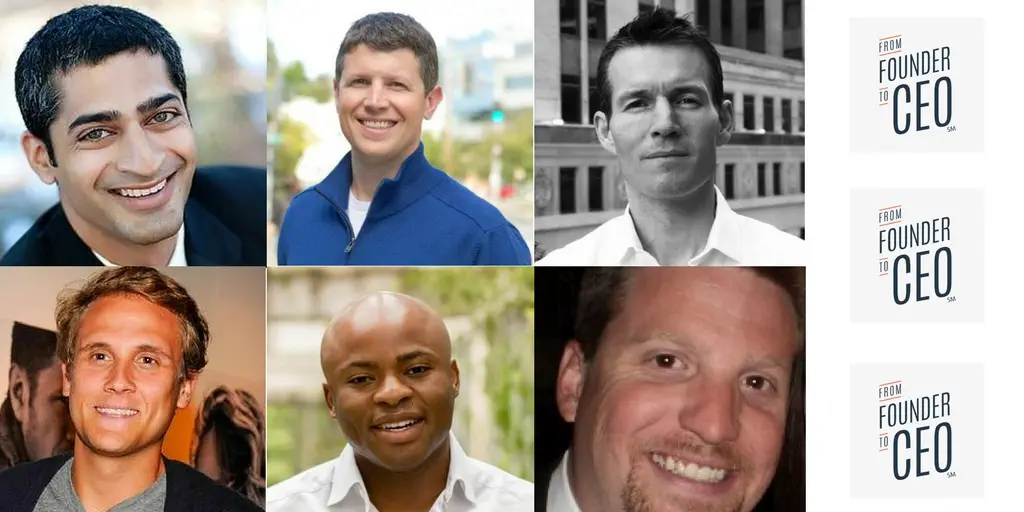 I thought I knew about successful leadership. Sports. The U.S. Army. Corporate America. Executive Coach. Founder & CEO of a successful entrepreneurial endeavor. I have all these experiences under my leadership belt. I've even read more than 200 leadership books.
But, over the past year and a half I have interviewed nearly 150 Founding CEOs on my popular podcast, "From Founder To CEO," and I realize I am just getting started.
These men and women have surprised me time and again by their unique business models, creative solutions, inspiring missions, and their leadership success secrets.
Three counterintuitive success themes have emerged that really fascinate me. 
1. New Insights From Old Ideas
Matthew Scanlon decided that he was going to cut through the messy logistics web of sourcing cashmere and go directly to one of the main sources – Mongolia. He now has a thriving relationship with the goat herders that roam the deserts of this country, a yarn business in Italy, and a clothing line of sweaters, hats, mittens, and scarfs that defy the traditional high prices of cashmere. 
He took something old, goat hair, and found a new way to bring it into the world.
Prem Thomas noticed some wooden sandals on a wall in India that were in the same design style that the famous leader of the Indian independence movement, Gandhi, had once worn. Inspired by the simplicity of the design and realizing its unique functionality, Prem created Gurus, a sustainably produced sandal with the same design as the ones Gandhi wore. 
He took something old, sandals, and found a new way to bring it into the world.
There are so many other examples of this success idea throughout my podcast interviews that it struck me how very simple, but powerful it is. Find new insights from old ideas. That's where you can find much success.
2. Use Tech To Buy Time
Productivity. It's a topic that is on everyone's mind. So, when I started the podcast in 2015 I knew my audience wanted to know the productivity tools and tricks that the successful founding CEOs on my show use on a regular basis. We compiled a list of all their amazing apps, software, and techniques. 
While creating this e-book of information, I noticed something interesting. While there was a group of successful CEOs who advocated for their favorite software that made them more efficient, there was another segment that was using technology to buy time. They were using technologies that actually replaced routine activities rather than shorten routine activities. This was a HUGE revelation.
Dennis Mortensen launched x.ai. His amazing artificial intelligence coordinates meetings via email. It doesn't help with this task. "Amy," as the AI is called, takes care of the entire process.
Bart Lorang launched FullContact. His technology magically keeps your contacts up to date by mining your emails, social media, the internet, and your own databases. 
Both Dennis and Bart are creating technologies that buy us more time. 
Your success is closely tied to how you leverage your time. These two leaders know this and are pioneers in creating success through task replacement rather than task accomplishment.
3. Do Less To Accomplish More 
"How do you strike a balance between being focused and working on the things that really matter the most for now, but painting this grander vision to the rest of the team without creating a temporary distraction?"
This was the profound question and insight from Tope Awotona during episode number 90 of my podcast interview with him. Tope is the Founding CEO of the popular scheduling software, Calendly. He and his team have grown the company by focusing like a laser beam on those things that are only essential to the growth of the company. Focus is the answer.
Matt Ehrlichman discovered this too. In a recent USA Today piece, he publicly shared that his company got "distracted." 
Here is his money quote: "We were as high flying as they come, but after some big bets with new products not working out and with the financing markets changing as they are, we decided let's take some early action and focus on the most important things…"
Tope, Matt, and a growing number of Startup CEOs that I speak with are having much more success because they know that less is more. Focusing on a small set of discernible objectives will help you and your team accomplish much more. 
This just doesn't apply to your company goals. It applies to your time, too. Do less to accomplish more.
Summary
If you bring a new angle to old ideas, replace tasks with technology, and focus on doing less to get more done, you too can experience tremendous success like the Founding CEOs I have the privilege to interview every week.