From the Desk of Todd Uterstaedt
Dear Founder CEO,
"The Master Mind principle: When a group of individual brains are coordinated and function in Harmony, the increased energy created through that alliance, becomes available to every individual brain in the group."

—Think and Grow Rich, by Napoleon Hill
I not only believe this, I have experienced it? Have you?
Do you want to scale your company, faster?
Do you want to find more productive ways to lead your company to sustained success?
Do you want to find answers to delegation, prioritization, hiring, communication, team building, visioning, relationships with investors, and all the unique issues that are distinctively challenging to Founder CEOs like you?
Or maybe, you just want to be part of a supportive community that understands how lonely it can be when shifting from Founder to CEO…
…then this is THE mastermind group for you.
My name is Todd Uterstaedt and I want to make being a Founder & CEO easier, more productive, more successful, more fun, and stress free…for you. You matter to me.
See if you are ready to join this FREE fast-paced and supportive group:
You will get:
10 years of my experience as a Founder & CEO, just like you!
---
9 years of my experience successfully facilitating CEO mastermind groups with top Founder & CEOs like you.
---
8 BIG business building questions designed specifically for you, that we will help you answer.
---
7 days a week access to an exclusive closed Facebook group with Founder & CEOs in similar situations as yours.
---
6 months dedicated to you and your company's success.
---
5 days a week access to me via personal email.
---
4 guest speakers.
---
3 personality assessment reports that zero in on your core strengths and needs.
---
2 half-hour long monthly laser-focused, one-on-one coaching sessions centered on you.
---
1 weekly live meeting and/or "hot seat" leveraging the group to solve your specific business problems.
---
Great facilitation from a trained, experienced facilitator who is passionate about helping great Founders become superb CEOs.
But, this isn't for the faint of heart. I am selecting great Founder & CEOs who have the motivation and desire to build, scale, and lead and who are committed to the success of each other as we uplift, inspire, and push each other to make a huge impact on the world.
Imagine:
Hanging out with a group of people who are just as passionate as you.
A place you can confidentially share your inner most fears and your deepest desires.
A home to collaborate.
A catalyst for new ideas.
A resource for solving real-time problems.
A safe zone where fellow Founders hold you accountable so you can achieve your goals.
and, well…a place that just makes you feel good about your journey from Founder to CEO.
Think for a moment…what would you do with the coaching sessions that come with this amazing mastermind experience? Well, if you are like other Founder & CEOs, you'll use it to leverage what you learn in the group mastermind sessions, seek practical advice about your specific challenges, tap into my wealth of knowledge and experiences and generally use me as a sounding board when you need to sort through the thorny issues of scaling your business.
You would be joining a long line of successful Founder & CEOs who accelerated their success by joining and actively participating in a dynamic Mastermind. Even Henry Ford was in a Mastermind.
Why? Simply put:
"As iron sharpens iron, so one person sharpens another."
About Todd:
Todd Uterstaedt's DNA is intertwined with the potent combination of leadership and entrepreneurship. His very first startup was a paper route that he grew in his hometown of Ansonia, Connecticut. Later, after serving as a decorated U.S. Army Intelligence Officer and successful Vice President of a global organizational development company, Todd liquidated his retirement funds to co-found his first Startup.
Now, as an in-demand executive coach, entrepreneur, facilitator, and speaker, Todd is described as "Invaluable", "Top-notch", "The best," and possessing "A great ability to connect, touch, move, and inspire you." His passion for helping Founder & CEOs has led him to serve as facilitator for many CEO mastermind and roundtable groups.
Todd has also been profiled, interviewed, and quoted in many media outlets such as PBS Television, Wall Street Journal Radio, The Wall Street Journal, Businessweek, Inc. Magazine, CNNMoney.com, American City Business Journals and many publications in Cincinnati, Ohio.
An expert in Startup leadership, he earned his BA in Communication Arts from Hofstra University in New York and his MS in Organizational Leadership from Mount St. Joseph University in Cincinnati.
---



"Todd loves to facilitate CEO Mastermind groups and it shows with his enthusiasm, passion, and dedication. As a decorated Army Officer, Corporate Exeutive, Founder & CEO of two startups, host of an iTunes top ranked Podcast ("From Founder To CEO"), and Facilitator of many CEO Mastermind groups, he brings a laser like focus on the success of each CEO. He will push you to be your best and help you build, scale, and lead your company to sustained prosperity."

—Andy Cebulskie
Lynx Financial
---



"When Todd brings a group of CEOs together, there is magic in the air where problems get solved. He has an uncanny ability to ensure everyone is engaged and excited about learning from each other. But, most importantly, he ensures every meeting results in huge practical takeaways that we, as CEOs, can immediately put into action. While challenging your thought process, he expertly combines his direct communication style with a genuine caring for the success of everyone in the Mastermind group. He even takes this attention to your success outside of the Mastermind events by meeting with Mastermind members one-on-one to help us build, scale, and lead more effectively. Another of his gifts is his passion for connecting us to the resources and people that can help us get results more quickly. When Todd facilitates your Mastermind group, you get the results, energy, and expertise of a an expert who's always in your corner."

—David Goodwin
Advanced Technology Consulting (ATC), Inc.
---



"I make it an absolute priority to attend the mastermind meeting he facilitates! Todd brings his extensive leadership experience in myriad environments to bear, along with tremendous enthusiasm and high EQ, when he facilitates a mastermind of like-minded CEOs. Todd quickly builds trust and spots key issues and potential discussion impediments/roadblocks to foster "crucial", not superficial conversations that consistently deliver value and immediately applicable and value-add solutions to all attendees. He is an exceptional team-builder who encourages attendees to collaborate and share practical advice and "lessons learned" to ultimately solve other attendees' most intractable business challenges. His advice and insight is not "white tower' or purely theoretical. Rather, it is built upon decades of real-time leadership experience in working with and advising the military, for-profit and non-profit corporations, and startup companies. As he has with our mastermind group, Todd will quickly prove to be an invaluable resource and trusted business advisor in strategically partnering with you to build, scale, and lead your company to sustainable and profitable growth and success."

—E. Todd Wilkowski
Frost Brown Todd
---



"I have been a member of the Cincinnati Regional Chamber's CEO Roundtable #12 for over 15 years. During this time, I have had the opportunity to experience many different facilitators. Todd is the most professional , engaging, and intelligent facilitator I have had the pleasure to experience. He comes prepared, keeps the group on task, and helps you get the most from the time spent."

—David Callif
BCM Inks
---



"The single biggest benefit to your membership in a CEO Mastermind is the fresh source of unfiltered advice, guidance, support, and ideas from other CEOs who can relate to the weight of responsibilities you have. I have been a member of a Mastermind for a number of years. It has been invaluable to me. But, Masterminds are often only as good as the person who facilitates them. And, Todd stands out as one of the best. He knows when to push and he knows when to encourage. He's artful about drawing out quiet members and skillful at channeling the energy of more outspoken people. But, what really sets him apart is he truly cares about you as a person.  His total dedication to your success, happiness, and fulfillment as a CEO is rare in today's business world.  Whether its guest speakers, rare resources, late night phone calls, impromptu Skype, Google Hangout or conversations over coffee, you know he won't rest until you get the help you need to move yourself and your company to the next level."

—Joseph Lind Jr.
Horter Investment Management
---
See if you are ready to join this FREE fast-paced and supportive group: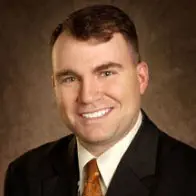 Sincerely,
Todd Uterstaedt,
President
"From Founder To CEO"